Empty Leg Flights
Find an empty leg flight at Opa Locka Executive (OPF)
Lower the cost of private flights in Miami with an empty leg flight from Opa Locka Jet Charter. Our company is based in South Florida with instant access to more than 10,000 charter planes worldwide, including hundreds of private jets and turboprops based in Miami-Dade County.
Miami Opa Locka Executive Airport (OPF) is the preferred destination for private jet operators, will less congestion, lower fees, and better fuel prices than KMIA. Empty leg specials can also be found at Miami Executive Airport (TMB).
If you're looking for empty legs to Miami, or transient jets flying from South Florida to the Caribbean, across the Atlantic, or anywhere around the world, we'll connect you to the best deals available. We also offer exclusive hometown rates for on-demand charters you won't find outside South Florida.
Current Empty Leg Deals
Los Angeles, CA to
Miami, FL, USA
on 9/12/2023
Fly private from Los Angeles, CA to Miami, FL on an empty leg Gulfstream G550 returning to South Florida.
This Gulfstream G550 departs from (KSNA) Santa Ana Airport anytime between 7:00 AM and 10:00 AM Local Time, and will arrive at Miami-Opa Locka Executive Airport (KOPF).
This private jet offers 14 seat, Wi-Fi, and a flight attendant.
Date: September 12th, 2023
Time: Anytime from 7:00 AM to 10:00 AM Local Time
From: (KSNA) John Wayne Airport, Santa Ana, CA, USA
Arriving: (KOPF) Miami-Opa-Locka Airport, Miami, FL, USA
Gulfstream G550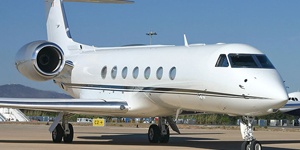 Category: Long Range Jet
Seating: up to 14 passengers
Amenities: Fully Enclosed Lav, Stand-Up Cabin, Wi-Fi, Flight Attendant
Pricing
Normal Price for This Flight:

$85,000 USD

Discount Empty Leg Price:

$30,000 USD
Call us for a FREE quote 24 hours a day +1-888-987-5387 and learn how you can save up to 50 percent or more on the cost of private jet charters!
How Do I Find an Empty Leg?
You can find one by searching online, which is most likely how you got here. So what's the catch? Most companies only show the transient planes within their fleet, leaving out hundreds of private planes from other operators and providers.
How do you know you're getting the best deal for your flight?
Our brokers have access and visibility to every plane on the charter market, including empty planes that need to sell. Provide us with your trip details, and we'll compare apples to apples from every tree in the orchard to find you the best deal possible.
Request an Empty Leg Quote | Opa Locka Jet Charter
Located in South Florida, we offer 24-hour private jet services no matter where you're located. Getting a quote for flights is free, so don't miss your chance to save big on the cost of private jet charters. Call or email us for more details on empty legs to/from Miami, FL!